Is your lawn showing season scars and /or dead spots?
If so, now is the time to start your Organic Based Lawn Care. SOS's Guaranteed Organic Based Turf & Insect Program along with Fall Core Aeration & Over-Seeding will help improve your turf this Season.
Whether your property is city landscape or an ocean/lake side property to a larger horse farm with paddocks, be assured the result will be a beautiful, healthy, and safer landscape to enjoy year after year.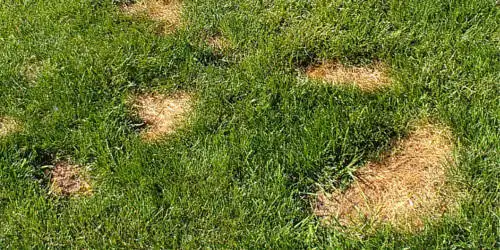 Our Guaranteed Organic Based Turf & Insect Program Offers:
6 Timely Organic Based Fertilizations
2 Spring Crabgrass Prevention Applications; 5 Broadleaf Seasonal Weed Control Applications
2 Applications of Calcium Base Lime & Soluble Humates
1 Application of Grub & Insect Prevention
3 Granular Surface Insect (Pyrethrin) Applications
Natural Insect Control Sprays (As Requested Only)
Fall Core-Aeration & Over-Seeding (As Requested Only)
SOS Emails or Calls Ahead – 48 hrs. Prior to Each SOS Service
Improved Results Guaranteed- Licensed and Insured – BBB Certified Owner/Operator, Dan Sutherland – Proudly Serving Southeast New England with Over 45 Years' Experience
Licensed in MA, CT RI and comply with all state regulations