Over 45 Year's Experience In
Organic Based Applications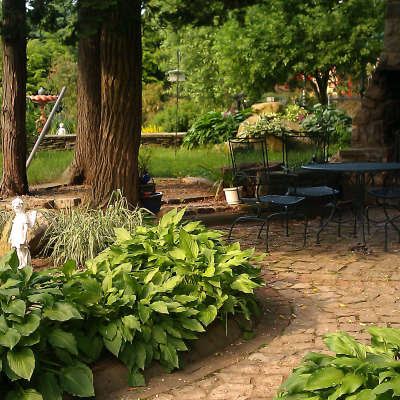 Sutherland Organic Solutions (SOS) is an RI based lawn care company dedicated to providing you with a beautiful low-maintenance lawn that is safer for your family and the environment.
The licensed and insured professionals from SOS are completely dedicated to providing you with customer service that is second to none. We use only the purest Class-A Organic Materials, and the safest control materials available. Our Lawn Service Managers are cross-trained on shrub care in addition to lawn care. They are also trained and licensed in the use of natural pest control materials including safer less toxic targeted chemical control to prevent invasive non-essential insect problems, so your family will enjoy a green, healthy and safer landscape.
Whether your property is city landscape or an ocean/lake side property to a larger horse farm with paddocks, be assured the result will be a beautiful, healthy, and safer landscape to enjoy year after year.
Benefits of
Organic-Based Lawn Care
The beauty and relaxation of a home's lawn and landscape is traditionally one of the most satisfying aspects of home ownership. You can help keep that tradition alive for future generations with lawn care that is both green and "green friendly." Call SOS for a free estimate and to learn more about the benefits of organic-based lawn care for your home's or for organic, natural and safer control on:
Sports Fields
Campus Grounds
Livestock Areas
Camp Sites
Assisted Living Grounds
Motel and Hotels
Business Parks
Restaurants
Commercial Properties
Picnic Areas