Horse Paddock Pest Control
Providing Organic Pest Control RI, CT, MA - Lawn and Landscape
Horse Paddock Pest Control
All horse owners share the difficulty of protecting their horses from pests and insects. Not only are they a nuisance, but these pests can spread disease if not treated properly. We offer our horse pest control services as well as the following programs for your horse paddock & pastures:
Organic Based Lawn Care
Core Aeration & Over-Seeding
100% Natural Organic Insect Control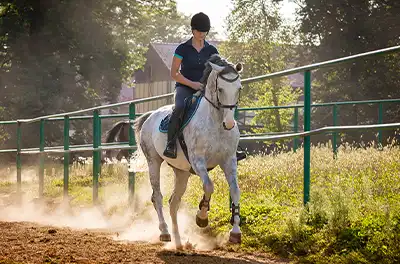 Special Promotion!
Natural Mosquito & Tick Insect Spray $99 an Acre
Minimum requirement of 3 Acres.
Integrated Pest Management Process
Through our integrated pest management (IPM) process, we cater to your direct horse pest control needs. We look for the most cost effective, environmentally sensitive approach to keep pests away. With our 100% natural organic insect control, you will have peace of mind knowing that your horse will not be at risk to any harmful chemicals applied from our spraying.
We can kill off and prevent all flying insects in the following settings:
Open Fields
Pastures
Paddocks
Riding Trails
Outdoor Riding Arenas
Anywhere Accessible by ATV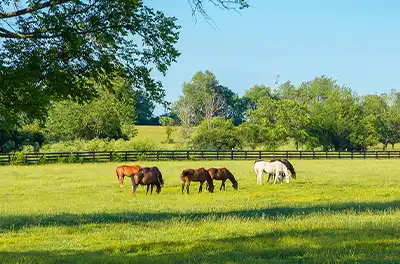 Organic Based Lawn Care
Pastures and open fields for your horses require year-round maintenance. A beautiful, healthy pasture is an important space for your horse to graze to ensure its health.
We offer the following services to pastures and open fields:
Weed and weed-like grasses Treatment
Core Aeration
Over-Seeding with Premium Pasture Seed
Organic Based Fertilizations
Sutherland's Organic Solutions horse pest control treatments can help eliminate those dangerous insects from your pasture or paddock. Contact Us today to learn more about our horse pest control, organic based lawn care, core aeration and over-seeding programs.